Remote confined space monitoring (RCSM)
Proveo has the largest fleet of RCSM equipment in Canada, and we are the only hazardous location fleet. We proudly operate globally, with projects spanning all the way from remote locations in northern Canada to the United Kingdom. Our vertically integrated technology allows us to service projects ranging from one manway to our largest project of 185 manways.
What is remote confined space monitoring?
Remote confined space monitoring (RCSM) is the future of confined space safety. Our technology fulfills the legislated responsibilities of traditional confined space monitoring while enhancing the safety of entrants, reducing risk exposure hours, increasing operational efficiency and reducing costs.
For small scale projects, we offer our rapid deployment solution (RDX) to add safety and support outside of a full shutdown.
Vertical integration
As vertically integrated providers, we have full access and control of the technology we use. This includes everything from software and hardware to methods and administration. Vertical integration allows us to innovate and respond to client requests in a more timely and direct manner. This level of support and expertise is unmatched by other confined space safety providers who are sub-contracting their equipment.
RCSM exceeds the safety standard for confined space management by:
Reducing risk exposure hours
Continuous monitoring of gas detection
Improving the accuracy of entrance logs
Establishing an accurate timeline for incident investigations
Improving two-way communication between contractors and technicians
Visibility within the confined space for man-down scenarios
Proveo's RCSM technology allows for the automation and elevation of traditional confined space safety services. Monitoring entrances and exits allows us to:
Maintain an accurate headcount within the confined space
Document continuous gas tests results
Enhance two-way communication
Improve evacuation alarm systems
All personnel from contractors to technicians complete thorough training to ensure safety, integrity and competency. All technicians are subject to ongoing competency verifications throughout our projects.
Our RCSM technology allows for efficient monitoring of confined space entrances. This includes quick contractor entry and exit and continuous communication with those inside the space.
RCSM package
Components of our system include:
Internal and external intercoms and loudspeakers
Internal and external video surveillance
All components of the RCSM system are monitored within our Central Dispatch Centre (CDC). These CDCs monitor each confined space on site. Technicians within the CDCs are assigned to stations to monitor activities within their assigned locations.
Equipment classifications
Our RCSM systems are available to our clients in two classifications: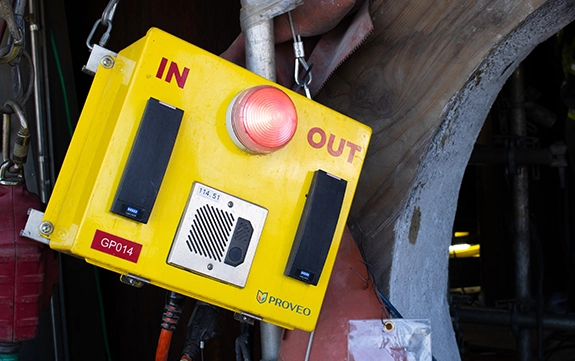 General Purpose (GP)
System components conform to STD UL 508A-US, CSA 22.2-014-C, for non-hazardous locations such as power plants, full unit shutdowns, pulp and paper and marine.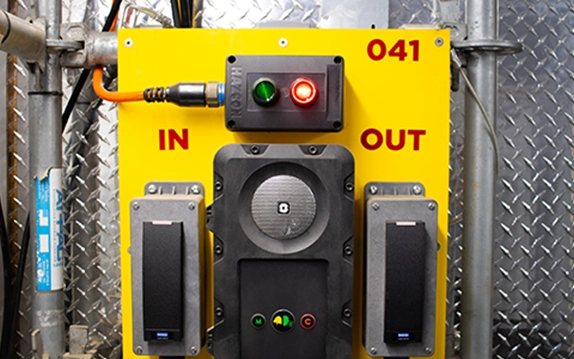 Hazardous Location Rated (HL)
Rated equipment for use in hazardous locations conforming to STD UL 508A-US, CSA 22.2-014-C, CSA 22.2-213C and ATEX requirements for Zone 0 locations.